Phillip Burmood is the owner of Blu Skies Salon and has been creating behind the chair for 15 years. It wasn't until 2004 that he had discovered an Industry that was built upon cultivating relationships, imagination and ongoing artistic creativity to each guest, and most importantly, improving a persons confidence in their look. These are the key factors that keeps him inspired and ambitious to give ALL Blu Skies guests the best experience possible.
Katie Henderson is the owner of Blu Skies Salon and has been a stylist since 2004. Her extensive training and experience behind the chair combined with her contagious personality all reasons her guests feel confident and beautiful. Her goal is to serve you and provide the best possible experience for ALL our guests in the salon.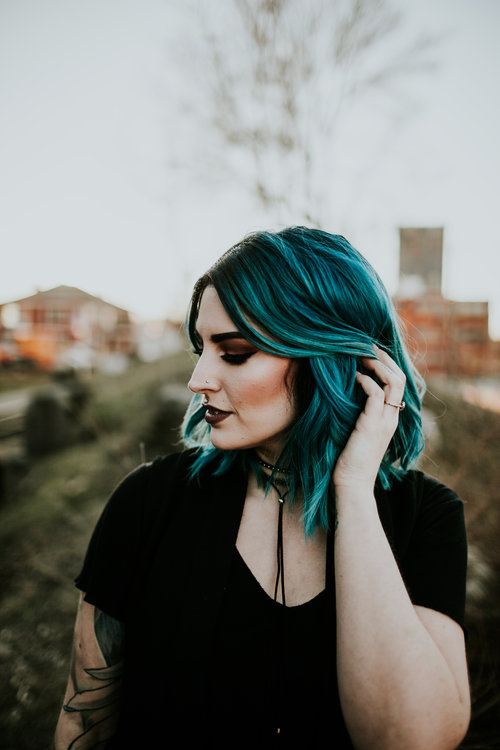 Erin Booher, a Paul Mitchell National Educator, is the Artistic Director at Blu Skies Salon, and has a wide variety of tips and tricks to take your hair to the next level. She has become one of the utmost, sought after stylists in Springfield for inspiring coloring/cutting transformations. She has learned the art of pushing your hair the direction it needs to go without compromising the health of your hair, and how to educate her guests on the process and procedure of the many transitions. This is why all her guests trust her completely and love to come back!
Leslie Howard has been "working" behind the chair for over 8 years and is also a National Educator for Paul Mitchell. She has the best way of approaching huge hair transformations while keeping each new phase as good as the last. Understanding how each persons hair texture moves and shines the best can be difficult for many, but Leslie is so up to date with the latest trends and techniques that will help you discover what you didn't think could be achieved.
Adam's artistic background has gained him experience to develop unique ways of cutting and coloring men's and women's hair. Whether it be transitioning into a longer length or trying something new, he has a great understanding of listening to your needs and teaching you tips of how to recreate your new style from home. He is also licensed as a Barber offering shaves to give you the full experience.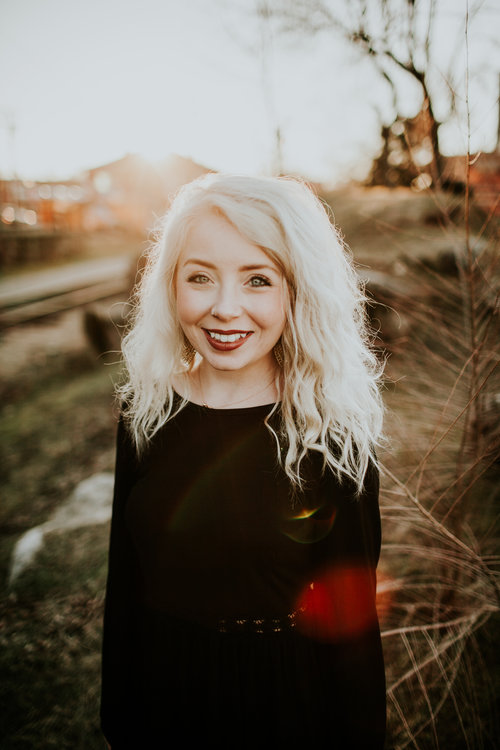 This little lady, we call Mercedes, is lightning in a bottle. Her talent and passion for beautiful hair grows stronger with every passing day. She has a great understanding of what looks best for each and everyone of her guests, and is a great listener when it comes to a specific style, shape or make-up application that you desire. Call and book with her today!
As a Paul Mitchell alumna and a Paul Mitchell National Educator, Brittany has the knowledge to give you the best hair experience you've ever had! She loves color, especially when it comes to blondes creating balayage and natural dimensional tones. She also loves bridal and special event styling. Brittany will guide you to the happiest, healthiest hair you've had!
We recently searched out for a new addition to our salon family that has a natural talent and love for hair, and Tori has proved herself to be the perfect fit in meeting all of our expectations. Art has always been a passion for her to be creative every day while allowing her to put a smile on someone's face. Coloring and hairstyling are her favorite and her schedule is already becoming limited with her high demand from her amazing reputation. While she's not busy behind the chair, you can catch her at a park being a fur mom to her puggle Toby.